Isidro Ortiz, Ph.D.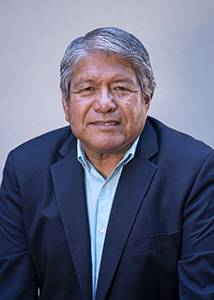 Professor
Office: AL-357
Phone: (619) 594-1256
Email: [email protected]
Isidro D. Ortiz is a political scientist by training; he earned his PhD at Stanford University. He has published scholarly works on Chicano political activism and co-edited three books. In addition, as scholar-activist he has exerted leadership and been an activist for 48 years. Education has been a primary focus of the activism. Ortiz serves on the boards of several organizations. He has been recognized for his contributions. In 2017, he was awarded the John Davenport Award for leadership by the National Council on Higher Education of the National Association of Education. In 2018, he was inducted into the Stanford University Alumni Multicultural Hall of Fame. He serves as advisor to the Movimiento Estudiantil Chicano de Aztlán (MEChA) and the Association of Chicana Activists (AChA). He is also proud father of Sara and Joaquin Ortiz.