Andrés Ehecatl Aguilar, Ph.D.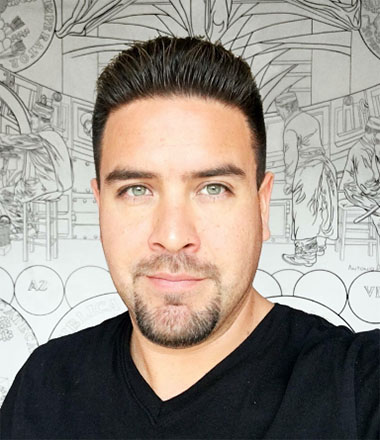 Assistant Professor
Office: AL-392
Email: [email protected]
Andrés Ehecatl Aguilar, Ph.D. is trained as a linguist and is an expert on Mesoamerican cultural practices and aesthetics. He works closely with Indigenous communities in the United States and Mexico and has conducted extensive research on Chicontepec Náhuatl and Ja'a Kumiai. A lifelong dancer and teacher in the Danza Azteca-Chichimeca-Conchera tradition, he has experience in performance and theater production, choreography, lighting, graphic, and regalia design. As a scholar/artist who grew up on the U.S.-Mexico border, Andrés continuously crosses borders in his academic, artistic, and community work.