Adelaida R. Del Castillo, Ph.D.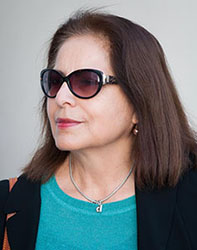 Associate Professor
Office: AL-359
Phone: (619) 594-1257
Email: [email protected]
Adelaida R. Del Castillo has a Ph.D. in anthropology from the University of California at Los Angeles. Her interests bring together rights discourse, culture, and gender/sexuality studies. She has published on Chicana feminist discourse, sex/gender meaning in Mexico City, postnational notions of Mexican immigrant citizenship, and Chicano queer sexuality. She is editor of Between Borders: Essays on Mexicana/Chicana History (1990); co-editor of Queer in Aztlán: Chicano Male Recollections of Consciousness and Coming Out (2014); and is presenting co-editing Fathers, Fathering, and Fatherhood: Queer Chicano Desire and Belonging for the Palgrave Studies in Literary Anthropology Series, and Chicana/o Civil Rights Movement: From Aztlán to Zapatistas for the Greenwood Movements of the American Mosaic Series.